Mobile / App
Job name
Payout

$0.16

$1.51

15 mins

19/ 30

Hourly Limit 0

/1

35 %

$0.11

$0.20

$0.24

$0.25

7 mins

11/ 23

Hourly Limit 0

/10

100 %

$0.25

$0.18

30 mins

575/ 743

Hourly Limit 0

/3

100 %

$0.16

$0.16

$0.18
How to Make Money Online by Testing Mobile Apps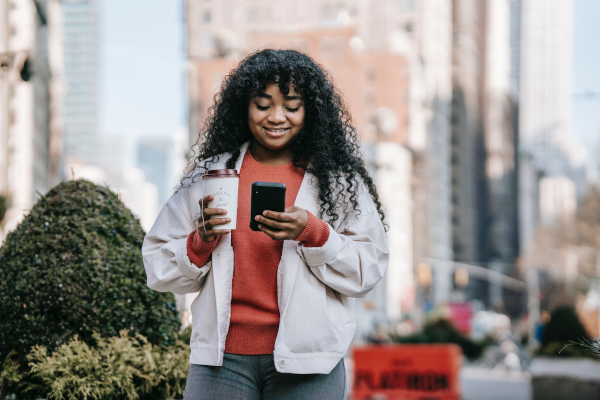 You may not think it, but your smartphone is a goldmine for anyone interested in making money online. There are entire apps dedicated to monetizing your hobbies or interests. From designing cat memes to testing mobile apps, there are several ways you can make money by using your phone. Here are some ideas on how you can start monetizing your love of mobile apps today.
Become a Tester
There are many apps out there looking for beta testers. Beta testing is when you try out an app that is not yet available to the public in exchange for a small fee. If you're the first to use a new app, you can often get testing opportunities for free. There are many websites out there where you can sign up to become a beta tester. Two examples would be Testbirds or UserTesting. With Testbirds, you can earn about $10 for each test you complete. With UserTesting, you'll be paid between $3 and $5 per test. If you're interested in testing apps, we recommend signing up for both websites and keeping your eyes peeled for new opportunities. Beta testers are always in high demand.
How to Make Money as an App Tester
The best way to make money while beta testing is to sign up for as many platforms as possible. You can easily sign up for beta testing sites via your smartphone and receive notifications when new opportunities become available. Again, apps are popular on both the iPhone and Android. Be sure to check out the Apple App Store and Google Play Store regularly for any beta testing opportunities. The great thing about beta testing apps is that you can easily do it anytime, anywhere. If you have a few minutes of downtime at the doctor's office, you can easily sign in and start testing an app.
Build an Audience
If you are skilled at creating cat memes, then why not monetize them? There are a few ways you can make money off your cat memes. The first way is to create a blog and monetize it with Google Adsense. To do this, you would need your own website. Thankfully, building a website is easier than ever these days. With Blogger or WordPress, you can create a website in just a few minutes. Once your website is created, it's easy to install Adsense, and you can start making money from your cat memes in no time. Another way to capitalize on your cat memes is to create a YouTube channel. If your cat memes are funny, you could even try creating a channel dedicated to comedy. Be creative and see what works for you.
Write Reviews
If you're a frequent shopper, you can write reviews of products and make money from your phone. Websites like ShopTill or TrustedReviews pay people to review products. You can write reviews for anything from clothing to appliances. One great thing about writing reviews is that you can do it anytime, anywhere. If you are out shopping and see a product that you'd like to review, you can sign in and write your review. If you shop online, you can also review products that you've purchased.
Earn Money While Traveling
If you're planning on traveling soon, you can make money from your phone while away from home. Companies will pay you to test internet connection while traveling. If you're in a foreign country, you can test your internet connection and report back to an internet service provider. This is a great way to make a few extra dollars while abroad. You can easily sign up for internet speed testing jobs on your phone.
Summing up
We hope this article has inspired you to make money from your phone. Making money from your phone is easy. All you need to do is sign up for a few platforms, and you'll have steady income coming in. If you are looking for a new way to make money, try one of these ideas. You can also make money from your phone by taking online surveys.