SEO / Web / Search / Click
Job name
Payout

$0.05

20 mins

3/ 10

Hourly Limit 0

/3

60 %

$0.16

1 mins

77/ 89

Hourly Limit 0

/15

100 %

$0.05

7 mins

1/ 2

Hourly Limit 0

/3

50 %

$0.42

$0.05

$0.05

$0.04

$0.08

$0.20

$0.04

15 mins

7/ 28

Hourly Limit 0

/3

100 %

$0.12

3 mins

74/ 95

Hourly Limit 2

/200

87 %

$0.04

$0.06

$0.04

$0.04

$0.27

$0.80
How To Get The Best SEO Jobs On The Market: A Beginners Guide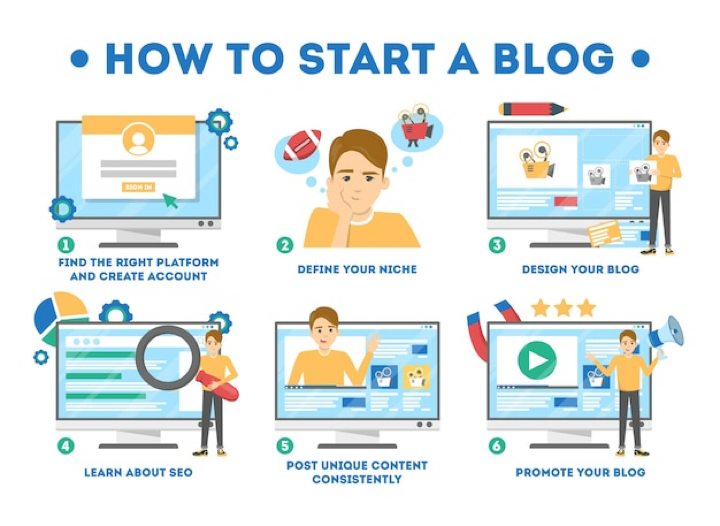 The digital industry is one of the fastest growing and most challenging fields to work in. It's a constant battle between staying ahead of the curve and keeping up with ever-changing algorithms, standards, and trends. What's more, it's a war where everyone is an enemy until proven otherwise. These are some of the reasons why you should consider getting involved with SEO – search engine optimization – and why it's among the best jobs on the market right now. Read on to learn more about this dynamic job field and how you can break into it as soon as possible.
What Is SEO?
SEO stands for "search engine optimization", which is the process you (or your company) takes to make sure that your website is as discoverable and usable via search engines as possible. The vast majority of people who use the internet to find things – from products to services to information – do so via search engines, so if you want your website to be discovered by as many people as possible, optimizing for SEO is a must. The other major acronym you need to know is "SMO", which stands for "search engine marketing" and is a superset of SEO that also includes paid (i.e. "paid search") marketing on search engines like Google, Bing, and Yahoo.
Why Is SEO Job Hunting Important?
If you're considering getting into SEO, you're entering a field with a bright and profitable future. The internet is continually growing and expanding, and more and more people are using it every day. There is no sign of this slowing down anytime soon, which means that the demand for SEO professionals will only rise in the coming years. There are a handful of reasons why SEO is currently one of the best job markets in the world. It's increasingly important. With more and more people accessing the internet, SEO is more important than ever before. It's a high-paying job. SEOs are rewarded for their efforts with some of the highest salaries in the world. It's a versatile field. While there are standard approaches and strategies to SEO, there's also a ton of creativity that goes into it. It's an in-demand skill. More and more companies and industries are coming to depend on SEO, which means there's a large demand for it.
The Basics: Responsibilities And Job Requirements
Honestly, there are no clear-cut job requirements for those looking to get into SEO. In a way, the field is so wide open that you could go in any number of directions. That said, there are some general guidelines to keep in mind if you want to make sure you're setting yourself up for success: Specialize in one particular SEO technique. SEO is a very broad field, and you could easily get lost if you try to specialize in everything. It's better to pick one or two techniques that you're really good at and stick with them. What makes a great SEO? Curiosity is a must. You need to be constantly looking for new techniques, tools, and ways to do your job better. You must be willing to experiment; there's no one single way to do SEO and there never will be.
How To Find The Best SEO Jobs At The Moment
Now that you know what SEO is and why it's such a great job, how do you actually get one? The best way to find a job in SEO is to, of course, advertise your services. You have two primary options here: You can approach businesses directly, offering your services and letting them know how you can help them grow their online presence. You can also try reaching out to potential employers through job boards and online forums. If you want to go the job-board route, there are a handful of major sites focused on SEO Job hunting, as well as a few forums that may help you find work. Once you've found potential employers, you'll want to tailor your approach to suit each individual situation. Here are a few tips on making the best first impression: Write a great cover letter. Make sure you identify the hiring manager, mention the position you're applying for, and explain why you're the best person for the job.
3 Ways You Can Get Into An SEO Job Now
Now that you know what SEO is, why it's a great job, and how to find work in the field, you can start getting your name out there. The following are some of the best ways to start growing your career as an SEO professional right now: Start freelancing. Freelancing is a great way to get your foot in the door and start building up a portfolio of work. You can also use it to network with other professionals in your industry. Take classes and courses. There are a handful of great courses that prep you for a career in SEO and help you to get your foot in the door. Look into taking one as soon as possible and start building up your skills. Network like crazy. There are tons of ways to network with other professionals in your field. From joining a local SEO Meetup to getting involved with online forums and groups, you can surround yourself with other SEO professionals and make great connections.
Conclusion
SEO is a dynamic field with a bright and profitable future. It's a great way to get your foot in the door as a digital professional and can lead to a wide variety of other job options in the field. If you're thinking about getting into SEO and want to get your name out there, start with the tips above. From there, you can build up a great portfolio and start growing your career as an SEO professional.