Pinterest
How To Make Money With Pinterest: A Complete Guide For Beginners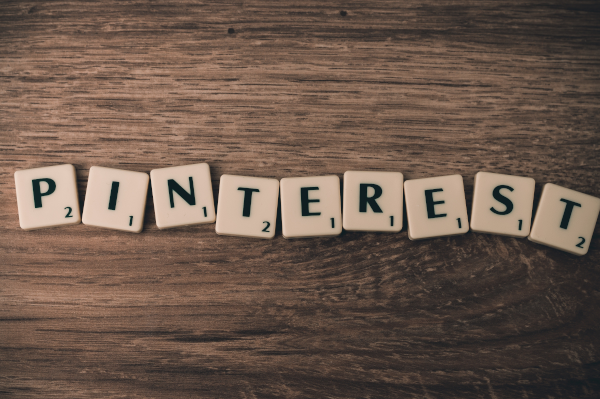 Pinterest is an ideal platform for anyone who likes to lead a more visual life. With Pinterest, you can easily find and save images of almost anything that sparks your interest. You can also share images with your friends and followers, in the process creating a visual catalogue of things you like. What's interesting is that there are many ways you can monetize this hobby as well as your reputation as an influencer. How To Make Money With Pinterest: A Complete Guide For Beginners
What is Pinterest?
Pinterest is a visual discovery platform that allows users to create and curate boards, or collections of images based on common themes like hobbies, travel, fashion, gardening, food, design, health, relationships, parenting and more. These collections are called "boards," and they have the potential to become a very powerful marketing tool. Moreover, it is a social network in the form of a virtual bulletin board system where users can follow others' boards and share images. Anyone can create a free account to post images, boards or "pins" to boards that can then be "liked" or repinned by others. Users can also follow each other's pins and boards to curate their own content, which can be easily accessed at any time. It's a great way to share your story, learn from others and inspire others to do the same.
How to build a profitable business on Pinterest
Building a business off Pinterest begins with finding an audience. You are going to want to find a topic that is popular. With that in mind, you can either think of a unique spin on an existing trend, or find a niche that is incredibly underserved and relatively untouched by other bloggers and influencers. The main idea is to find a topic that you are passionate about, and that interests others. Once you've chosen a topic for your blog, you will want to produce content consistently in order to grow a following. This can be in the form of written posts, images, or both. It's ideal if you can come up with a schedule so that your followers know when to expect a new post.
The Basics: Responsibilities And Job Requirements
Honestly, there are no clear-cut job requirements for those looking to get into SEO. In a way, the field is so wide open that you could go in any number of directions. That said, there are some general guidelines to keep in mind if you want to make sure you're setting yourself up for success: Specialize in one particular SEO technique. SEO is a very broad field, and you could easily get lost if you try to specialize in everything. It's better to pick one or two techniques that you're really good at and stick with them. What makes a great SEO? Curiosity is a must. You need to be constantly looking for new techniques, tools, and ways to do your job better. You must be willing to experiment; there's no one single way to do SEO and there never will be.
How to make money with pins
One of the most common ways to make money with Pinterest is to sell products through affiliate links. This can be done through an existing blog, or you can create a new blog just for your Pinterest content. When you create an affiliate link, you are linking to items that you use and love, and you're earning a commission if someone follows your link and buys the product you recommend. Pinterest has recently introduced a new monetization option called Promoted Pins. These are like regular pins except that they appear in users' feeds as native ads. This means that they're identified as advertisements and don't have the "repin" or "pin" buttons. While you don't get paid for repinning a sponsored pin, you do get paid every time someone clicks on a promoted pin.
How to make money from followers
If you're a blogger or influencer with a sizable following, you can make money from your fans by inviting them to support you through a crowdfunding platform like Patreon. Patreon is a membership platform that allows you to build a community of patrons who pledge on a recurring basis in exchange for special rewards like early access to blog posts, exclusive content, or a behind-the-scenes look at your process. For bloggers and influencers, the process is simple. Create a Patreon account, set a goal, and invite your followers to support you on a recurring basis. There are two ways to make money from followers on Patreon. The first is by setting a goal for how much money you'd like to make per month. The second is by offering special rewards to patrons who pledge a certain amount each month.
Additional ways to make money with Pinterest
- Sell your own products - If you have your own physical or digital products to sell, you can use Pinterest to increase sales. Create a board dedicated to products like your latest book, an online course, a design toolkit — anything you'd like to sell. You can direct users to your product pages with a visual Pinterest-friendly description. - Become a brand ambassador or partner with a company - While not all brands are open to this, it's a great way to make money with Pinterest. You can find brands who are interested in working with Pinterest influencers by using a site like Pin Collective. Once you've signed up, you can search for brands based on your interests, and they'll send you a custom offer. - Create a Patreon account - If you have a large following on Pinterest, you can make money by offering exclusive content through a membership platform like Patreon. - Launch an online course - If you have expertise in a certain area, you can make money by creating your own online course. You can use a platform like Teachable to create a course, and then promote it on Pinterest to attract new customers.
Final Words: Is Pinterest a valuable platform for making money?
Absolutely! Not only does it have a huge user base, but the format has proven itself to be very effective for converting browsers into buyers. With that in mind, you can use Pinterest to grow your brand, build your mailing list, and make money from your followers. If you are new to the platform, you may want to start by following other people's boards in order to get a feel for the platform. You can also use various tools to help you organize and grow your account. Once you feel like you've got a handle on things, you can move on to monetizing your account.